Best Hikvision Color VU 5MP 7 Camera with Acusense Smart Motion Alert System – Self Installation Package – 2 Years Warranty
With industry-leading  (5 megapixel) resolution, advanced motion detection, this security camera system from Hikvision will bring a whole new level of detail and ingenuity to your security monitoring. It includes a Hikvision Acusense – Digital Video Recorder (DVR) and 5MP High Resolution Security Cameras. If you are looking to protect your home, this powerful security camera system will have you covered. our exclusive Color Night Vision –  ColorVu technology powerful ability to capture details in low lighting, local video storage and more, this system will easily provide professional-quality security protection for your home or business.
---
---
Hikvision DS-2CE10HFT-F 5 MP ColorVu Fixed Mini Bullet Camera Feature

The main reason to purchase a security camera is to capture useful evidence should an incident ever occur on your property. This 5MP camera will do just that. It is capable of recording a pixel resolution of 2560 (H) × 1944 (V) Install these durable 5mp security cameras wherever you need them most – indoors or outdoors.  They are manufactured to be fully weatherproof (rated IP67 – the highest weather rating available), so you can count on all-season security monitoring that never stops working.
Camera Key Feature
• 5 MP full time color bullet camera
• 24/7 full color imaging
• Warm supplemental light with 20 m range
• Clear imaging even against strong back lighting due to 130 dB true WDR technology
• 3D DNR technology delivers clean and sharp images
• Water and dust resistant (IP67)
• 4 in 1 (4 signals switchable TVI/AHD/CVI/CVBS)
---
---
This system is designed for use with our innovative, hassle-free Hik-connect for End User app. With Hik-connect, you can quickly and easily view your security system remotely through your smartphone or tablet. You can also program the app to send you motion-activated notifications to your phone to keep you connected to your property at all times. Simply download the free app, scan the QR code on the DVR and your cameras will appear for you to monitor.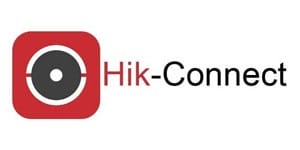 Works With


---
This Complete Hikvision Turbo HD 5MP Color VU Security Camera System includes:
(1) Hikvision DS-7208HUHI-M1/S 8 Channel "Acusense" 4K High Definition Digital Video Recorder (DVR).
(7) Hikvision DS-2CE10HFT-F 5MP Color VU Turbo HD Indoor/Outdoor Security Camera – up to 20 Meters White Light
(7) 12VDC 2Ah Outdoor/ Indoor Power Supply
(14) BNC Connectors
(1) Seagate / WD 1000GB Surveillance Grade Hard Drive (1TB HDD).
(1) 100Meters RG6 75 Oms 100% Copper Coaxial Video Cable
Warranty & After sale service :
Two (02) years warranty for DVR, Camera's and Two (02) years warranty for Hard Disk Drive against manufacturing defects only.
Energy CCTV Security Camera Solution –  Working hours:
Monday – Friday: 9.00 AM – 5.00 PM | Saturday: 9.00 AM – 2.00 PM | Sunday/ Poya Day: closed
---